Steelhead Studio
celebrated it's 100th anniversary by making 100 different cupcakes... all decorated as a different game! Some are board games, video games, hand games, mind games, group games, card games, old school and new games!
Visit their site
to see them all and see how many you can name!
Rock Paper Scissors was one of my favorite games to play with my brother growing up!
This Legend of Zelda cupcake is my husbands favorite game!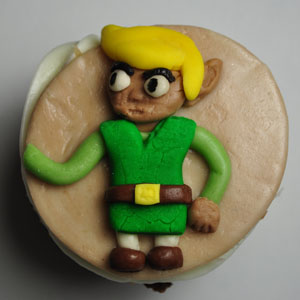 Everyone loves Monopoly!